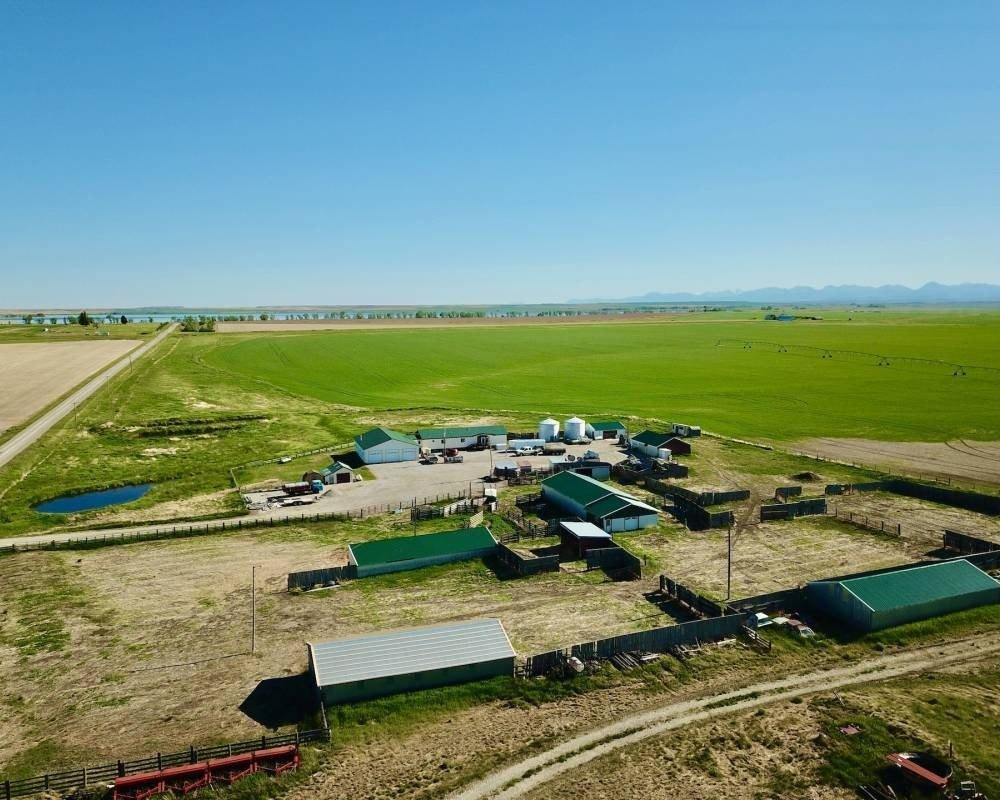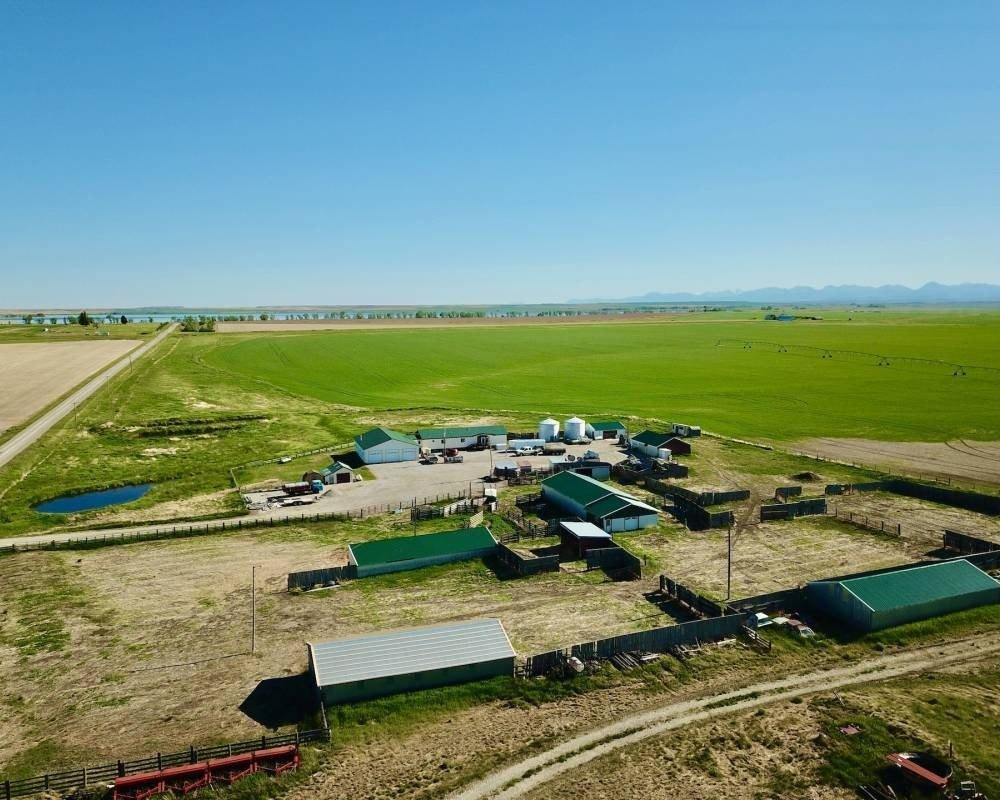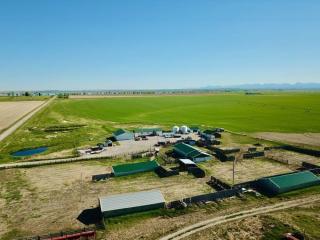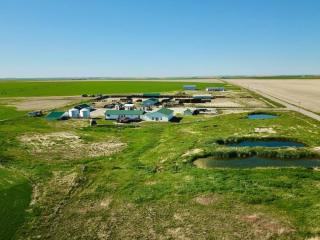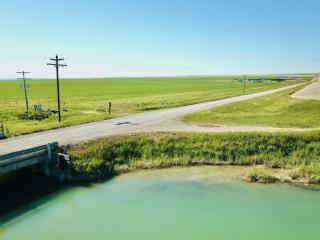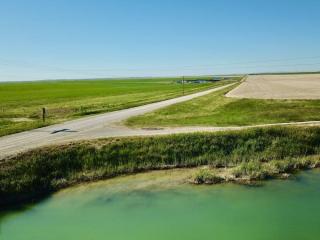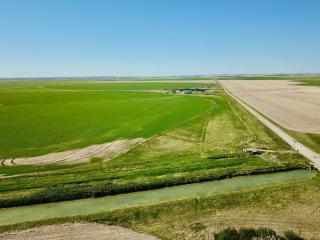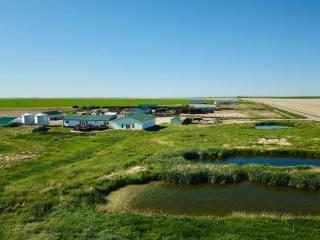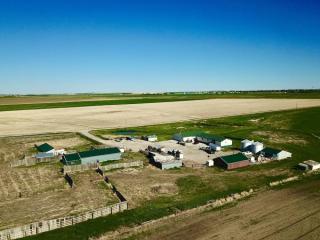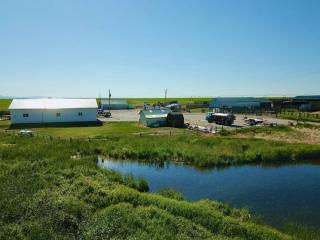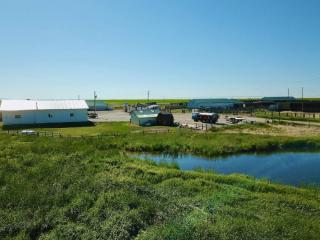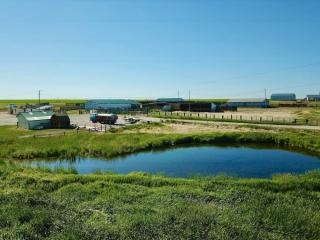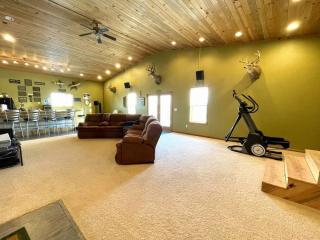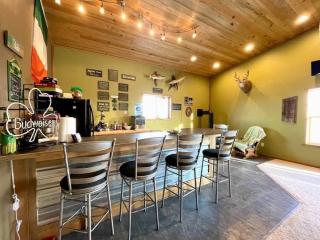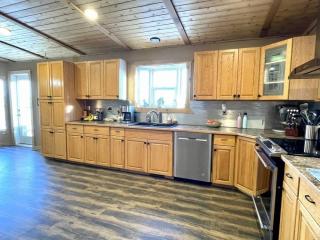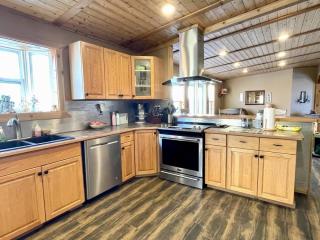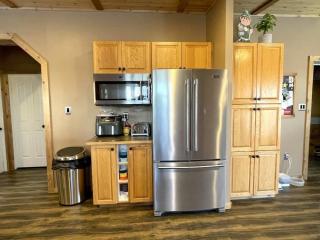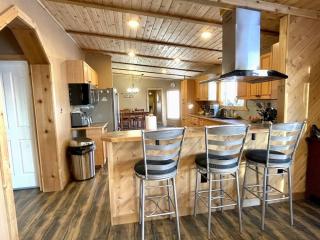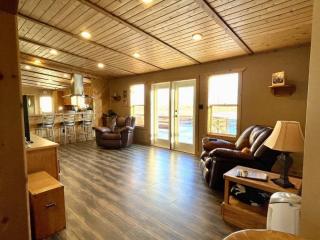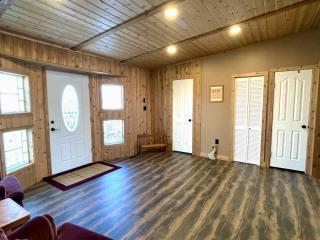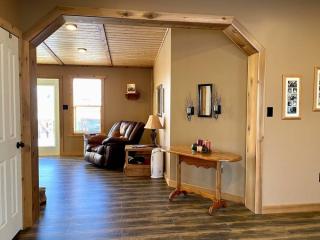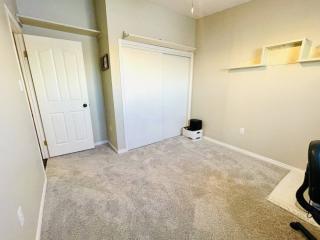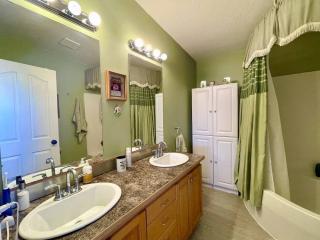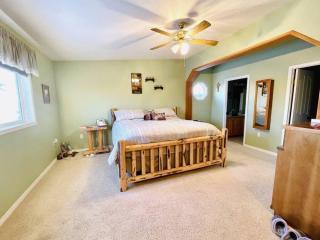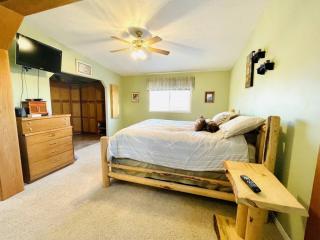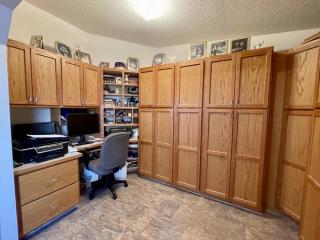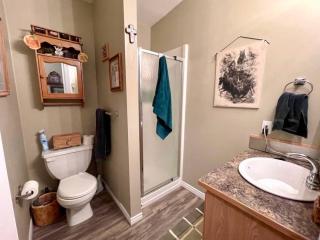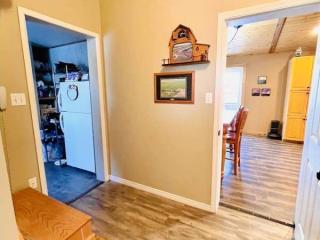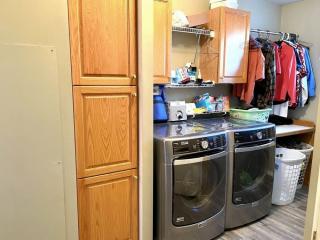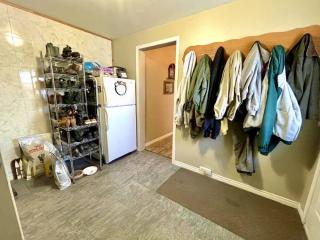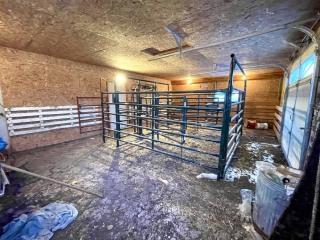 PROPIEDAD EN VENTA
$630,000
595 Kingston Mine Rd. Valier, Mo 59486
3
Hab
Est. mensual: $2,230 Recalcular
Cortesía de Corder and Associates, LLC
595 Kingston Mine Rd. Valier, Mo 59486
Cortesía de Corder and Associates, LLC
Acerca de esta propiedad
Unifamiliar independiente
Número de MLS: #14968
An excellent property to breed horses or calve out cattle, this ranch consists of loafing sheds, 2 large, enclosed metal barns, 3 lean-to barns, a wood shop, corrals, loading chute, and two functional grain bins. The beautiful Lake Frances is 0.4 miles as the crow flies from this rural ranchette! The Rocky Mountain Front towers in the background providing stunning views from the 3 bed/3 bath home. Enjoy main level living except for the addition of the great room that is ground level with 4 steps descending from the main level. There is a trendy bar in the great room that is wonderful for entertaining guests! Rustic and gorgeous laminate flooring encompasses most of the home. The three-stall garage has tons of room for storage and automatic doors. The 16.54 acres sit among the patchwork of farm fields and are only two minutes from the community of Valier. Perimeter fencing surrounds the property including the multitude of outbuildings. Enjoy watching the waterfowl fly over from the 429 square foot, multi-level deck! Wide-open spaces give your livestock room to roam. The property is a functional operation that can adhere to your lifestyle on the plains that meet the Rocky Mountain Front. The Rocky Mountain Front provides the ideal habitat for wildlife such as mule and white-tailed deer, antelope, beaver, grizzly bear, coyotes, and many different species of birds. Lake Frances is nearby for excellent fishing and water sports. The outdoor amenities of Montana are abundant. Hunt, fish, hike, camp, and adventure in the virtually untouched Bob Marshall Wilderness.The span of the acreage is located 86.2 miles from the nearest International Airport in Great Falls, Montana. Take a mere thirty-minute drive to experience one of the most beautiful places on earth, the Crown of the Continent Glacier National Park. Local AreaWhen the Montana Western Railroad Company brought the railroad through Valier, Montana, Peter Valier from LaCrosse, Wisconsin supervised the project. The town was thus named after Peter. This small farming community of Valier is located 14 miles west of I-15 in north-central Montana, an area known as the Golden Triangle. As part of Pondera County, Valier lies along Lake Frances which offers year-round recreation. The lake was at one time three small lakes before the dam was built and Lake Frances was created. Area AttractionsLake FrancesThis beautiful lake in Pondera County has spectacular views of the Rocky Mountains and is a mountain-fed lake. Lake Frances offers year-round recreation including fishing for Perch, Pike, and Walleye, camping, water skiing, jet skiing, swimming, and windsurfing. In the winter ice fishing, snowmobiling, ice skating, and tubing on the ice are popular. Snowmobile ice drags are popular as an annual sport. There is a pavilion that was built by the Valier firemen that serve as a wonderful space for dances, wedding receptions, and reunions. A landing strip lies adjacent to the lake for easy access from flying-in visitors. Fifty campsites allow for memorable campouts. There are two boat ramps. Hike or bike the trails and enjoy the scenic views of the Rocky Mountain Front. Bird watchers will delight in the shorebirds and waterbirds to watch. There is additionally a Great Blue Heron rookery on the nearby island. Rocky Mountain FrontThis portion of Montana has a greater diversity of fish and wildlife than any other state in the US. With protection from the altering contours of the land and ample food from the surrounding farm fields, wildlife and birds alike flourish making this area a coveted destination during the hunting and fishing seasons. The area provides year-long habitat for mule and white-tailed deer, elk, mountain goat, bighorn sheep, and antelope. In addition, other furbearers such as beaver, mink, muskrat, otter, weasel, badger, coyote, lynx, bobcat, and mountain lion can all be found within a 100-mile radius. White-tail and mule deer maintain a healthy population here as it is a wintering destination for the species. Mule deer are often open-country deer offering those with farm ground or acres such as these a treasure trove of delicious tasting, large, beautiful bucks. Mule deer are not as shy as whitetails and are content with little cover or sparse brush. They have distinctive large ears that stick out like a big V against a hillside. However, these big bucks, ones with a 30 inch inside antler spread, are quite challenging to track down. They prefer the rugged areas such as badlands and breaks. Glorious long walks through fields and up and down draws can reward you with a big mule deer buck. The open country can also provide the added challenge of bagging the swift antelope. These speed goats are all over the countryside, so the challenge is waiting for your acceptance. The property is in hunting district 406 and FWP Region 4. The drainages and foothills provide cover, coulees, and water for superb mule and white-tailed deer hunting. The area offers some of the most prime bow hunting for white-tailed hunting in the entire state. There are also plenty of pheasants, Hungarian Partridge, Rough Grouse, Blue Grouse, and Spruce Grouse. Bird watchers can revel in seeing Calliope, Rufus Hummingbird, Bluebird, Cassin Finch, Red Crossbill, Ferrungus Hawks, Pine Grosbeak, and Western Tanager. Glacier National ParkThe coveted area nicknamed the Crown of the Continent for obvious reasons offers gems and views of gold in the state of Montana. With over 700 miles of trails through pristine forests, alpine meadows sprinkled with bright lovely wildflowers, rugged and tenacious mountains, and spectacular sparkling lakes. Visit the historic chalets and lodges for a walk back in time or backpack, cycle, hike, or camp. While taking in the astounding sights of the glacier-carved peaks and valleys, set your binoculars on a diverse range of wildlife of bighorn sheep, mountain goats, deer, elk, ptarmigan, and both black and grizzly bear. This highway to heaven is a tough one to ever forget. 
Características de la propiedad
| | |
| --- | --- |
| Antigüedad: | 21-30 años de antigüedad |
| Estilo arquitectónico: | Estancia |
| Combustible de calefacción: | Gas natural |
| Sistema de calefacción: | Aire Forzado |
| Área del lote: | 16.54 Acres |
| Estacionamiento: | Garaje - Anexo, Garaje - independiente |
| Tipo de tejado: | Desconocido |
| Habitaciones: | Dormitorio |
Copyright © 2022 LandLeader. All rights reserved. All information provided by the listing agent/broker is deemed reliable but is not guaranteed and should be independently verified. Information being provided is for consumers' personal, non-commercial use and may not be used for any purpose other than to identify prospective properties consumers may be interested in purchasing.
Los comentarios sobre la propiedad se emplea traducción computarizados. La traducción es automática y es solo una aproximación al contenido original proveído del sitio web. La traducción no se debe de considerar exacta ni basarse en ella. No asumimos responsabilidad por la exactitud de la traducción.
Nuevas propiedades recientemente publicadas
Se el primero en ver estas viviendas